The RYA sail for the gold road show will be held on September 17th at the Alton Water sports Centre in Ipswich to celebrate the Paralympic games currently being held at the Rio. This is the day when the medal events will be held and the entire country will be rallying behind their sailors to bring in gold for the country.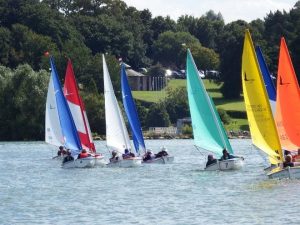 In order to enjoy the
Paralympic spirit
and to showcase the nation's support for the athletes, RYA sail will be conducting sailing taster sessions for free for people with all kinds of abilities.
The country is really proud of the achievements that the sailors had showcased during the recently concluded Olympics in Rio, where the nation was crowned as the top sailing nation of the Olympics. RYA sailability manager, Debbie Blachford, said that the enthusiasm to hit the waters has increased after the stupendous showing of the country's sailors at Rio Olympics. Everybody with an eye for sailing or a passion for the sport (even extending to those who have only experienced week-long charters through Yacht Rental Croatia) now wants to hit the waters and give it a go. The interesting thing about this sport is that it offers s level playing field for all and sailing is a sport for all people.
The RYA sail for gold show will be open to people with disabilities. They can get access to everything that is on offer at Ipswich on 17 September. The local sailiability group through their Woolverstone Project will be offering 'have a go' sessions for the people with disabilities to enjoy testing the waters in specially adapted boats.
As the event is held on the medal day of the Paralympics in Rio, the organizers are hoping that a lot of people will be coming to Ipswich to express their support for the sailors participating in Rio and also to have a go at the taster sessions.